Do you think you have rats in your attic? If you are hearing noises in your attic and you live in or around Clearwater, FL. you most likely have rats.
Occasionally, we have people call and concerned what their neighbors will say if they find out they have rats. Often, we reply "Well, your neighbors have rats too!" For over 30 years we have dealt with rats in nearly every neighborhood around the Tampa Bay Area.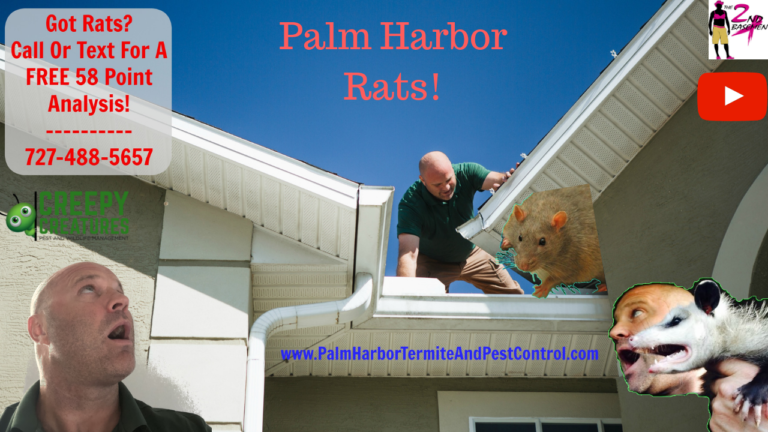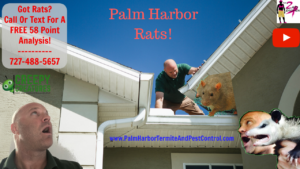 We also get rats in all types of homes. We get them in 100 square foot homes and we even get them in 20,000 sq/ft homes!
Rats need 3 things…food, water and shelter. Rats can also always find food and water just about anywhere outside, so all they need is a small little hole so they can get into your attic. And the bigger the home, the more likely it is they will fine an opening into the attic.
100% No Bull Money Back Guarantee!
727-488-5657
Often, when people think about rats, they think they only live around filth. But this could not be farther from the truth. We have had homes with rats with full time cleaning staff! It's simple, if there is an opening, you will get rats in your attic, no matter how clean the home is.
That's why you need an expert when dealing with rats. Most people do not realize that most pest control companies do not deal well with rats and many companies do not even what to deal with rats!
That's because rats are tough business. In order to successfully deal with a rat problem it is almost always necessary to go in the attic and on the roof…and while on the roof, you must do rat proofing. Most pest control technicians are not qualified for this. On top of that, most pest control technicians do want to deal with rats.
We even have a friend that owns a small pest control company. He often refers rat work to us, alway reminding us how much he hates rats and how much they gross him out! We are happy to take the referrals 🙂
If you are hearing scratching or chewing in your attic, call or text us TODAY for your FREE 58 Point Pest Analysis!
727-488-5657
100% No Bull Money Back Guarantee!