Podcast: Play in new window | Download
Subscribe: Apple Podcasts | RSS
Michael Stewart
Hello and welcome again to the Creepy Creatures Podcast. I'm your host, Mike Stewart here with pest expert, dusty showers. dusty is the expert to solve your pest problems in Palm Harbor, Florida and Clearwater, Florida. If you're a resident of Dunedin or St. Petersburg, you need to call Dusty Showers. And in fact, I'm gonna call Dusty right now. Are you there, buddy?
Dusty Showers
I am here, Mike.
Michael Stewart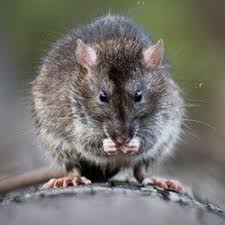 Well, you know, a little bird told me that the number one problem that you solve in all these areas in your local area is rats, rats, rodents, I assume mice are a big problem. And in fact, one of the things I know that's a big problem more though, that more so than ever, is because the restaurants haven't been as busy because of the covid 19 pandemic. The rats are going out to the dumpsters and there's nothing neat so they're coming to your houses. So tell us what the problem is with rats and mice and rodents. Why is it bad for your area? And what can Creepy Creatures Pest Control do to take care of rat problems?
Dusty Showers
Yeah, you know, surprisingly, rats are probably our most popular customer, we deal with more rats than anything else. And they live just about everywhere around here. And I think that there has been some correlation to, to what's going on with the current lockdown environment and rats and other animals aren't getting the food that they used to be getting from the, you know, the people that they rely on. So we do see a lot of rat issues. And you know what, it's actually what a lot of people don't know about this area is we don't really have mice. So we we have mice, but they don't cause problems like they do in other parts of the country. So we do get people to call and say I have mice, and then we go into telling them how we can help them with rats. And they say well, no, we have mice too. Well, I understand that but you have baby rats because what you have, and for whatever reason people like to think that they have mice rather than rats. Like there's something cute and fuzzy about mice but Rats are something that people look at is filthy. But the truth is we deal with rats in multimillion dollar homes. And we deal with it with rats and just regular everyday home. So rats are really looking for three things. They either need food, water, and shelter. And if you can provide them with shelter, they're going to find food and water anywhere around your house. And unfortunately, the way most houses are built, there's already openings for rats to get in. So they can either find those openings, or if they want to get in bad enough, they're just going to chew a hole right through the, you know, the soffit of your house to get in. So rats are tough creatures. And the other thing is, people think that they have rats and they catch one or two and they say I solved it myself. But if you don't find out how they're getting in and seal that opening, rats will always return they rub their belly everywhere they go. And when they do that they leave a scent. And that scent is picked up by other rats. So if you've had rats once before you're going to get them again, it's just a matter of time.
Michael Stewart
So what I'm hearing is whether you've got a small house or a multimillion dollar mansion, rats can get in and infest your home. And it sounds like they can be in the walls. And in the roof, I guess they can be anywhere in the home. And what's really scary is I know rats bring disease, they leave by behind excrement. everywhere they go, rat droppings, and they're looking for food and water in your home and they do they come out at night looking for that food and water.
Dusty Showers
Yeah, those are all great points and and they are nocturnal. So they come out at night. And sometimes people get this mixed up. So they think they're out during the day and then they come up, you know, into your house at night. But really what they're doing is they're sleeping up in your attic, at night and during the day, but at night is when they wake up and they become active. So the first question we ask somebody when they say that when they call and they say that there's something in their attic because we ask when they're hearing the noises. And typically with rats, you're going to hear it in the middle of the night. If you have squirrels, you hear them early morning, or during the day, but if if you're hearing a noise in the middle of the night, odds are it's going to be two things, either raccoons or rats and rats are by far the most common animal. So statistically, you're going to have rats and, and they are dirty creatures. And they don't mean to be the groom themselves there, they're actually pretty neat if you study them, you know the social aspects of rats, but when they live in your house, they they leave their grease marks everywhere, they leave droppings everywhere, they chew on wires, they ruin your insulation, and sometimes they die and they die in places that aren't real convenient. So you have to smell them for a couple weeks. And it's, it's really just not something that you want to live with. And I understand being an animal lover. Some people want to just let them stay but rats will take over your home if they're not dealt with.
Michael Stewart
Well, speaking of dealing with these rats, you know, it doesn't sound like something where you go out and you buy one of those mouse traps or rat traps. with cheese or get a cat, you know, these are the what the consumers think will help you take care of that problem. You need a professional so what do you do it Creepy Creatures to solve the problem of rats in your house?
Dusty Showers
Yeah, that's great because people tell us that it's impossible for them to have rats because they have a cat, or they they heard on the internet that you just need to put mothballs or something like that up in the attic and then see all this wife sale in the world. And whatever somebody recommends you use mothballs for, it's probably going to be useless. So I wouldn't go that direction. They can even be toxic if it's in a tight enough environment. So what we do is we come out and we do a complete 58 point inspection. We look all around the house, the the roofs, the soffits we get on the roof. So we're not just a pest control company that sends a sales guy out and he walks around the house, knowing already how much he's going to charge you or quote you for it. So we actually look and see what's going on how they're coming in and out, explain that to you. And then from there, we give you a price and You have no obligation to hire us at that point, if you like what we have to say great. And if you don't like what we have to say, then we can just park friends. But we want to make sure that everybody has an idea of what we're doing before we get started. And then in you know, almost all of the work we do we have a money back hundred percent money back guarantee on it with a one year warranty.
Michael Stewart
Well, it sounds like you can't go wrong. IT folks, if you have rats in Palm Harbor, or in Clearwater or Dunedin, or in St. Petersburg, Florida area, you need to get in touch with Dusty Showers at Creepy Creatures Pest Control, and how do they call you?
Dusty Showers
You can reach us by phone or text at 727-488-5657 or just Google Creepy Creatures Pest Control and you should be able to find us with no problem.
Michael Stewart
Well, you've got rats under control. I can tell that for sure. And what you want to do is you want to subscribe to this podcast the Creepy Creatures Podcast here. Google, Apple, Spotify, and anywhere you get podcasts we will be there, share this podcast, subscribe to us, and we'll be back with more helpful tips on how to have a pest free home in Palm Harbor Clearwater Dineden or St. Petersburg. Until next time, I'm Mike Stewart for Creepy Creatures Podcast.